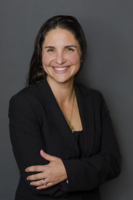 Sebasti "Emma" Webster
Attorney-Family Law
---
Sebasti "Emma" Webster heads the Family Law division of The Webster Law Firm. Emma is passionate about helping people through tough times, especially in matters where domestic violence or substance abuse may be an issue. Prior to joining The Webster Law Firm, Emma worked as a Deputy District Attorney at the District Attorney's Office of the 4th Judicial District in Colorado Springs. At the District Attorney's Office she handled cases ranging from traffic offenses and domestic violence matters to homicides and sexual assaults. After leaving the District Attorney's Office, Emma worked at private law firms gaining litigation experience in the areas of family law (divorce and custody), criminal defense, and civil litigation. Emma graduated magna cum laude with a B.S. in Journalism from Northwestern University in 2001 and received her Juris Doctor from the University of Colorado in 2006. She is a Colorado native and has lived most of her life in Colorado Springs, Colorado.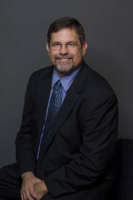 Dave Webster
Attorney-Personal Injury & Workers' Compensation
---
I've been practicing law in Colorado for over 20 years. I began my career as a prosecutor which gave me invaluable experience conducting jury trials and I received multiple awards from the District Attorney's Office, which included doing the most trials in a year's time. In 2007 I decided to go into private practice and chose Personal Injury and Workers' Compensation as a Plaintiff's/Claimant's attorney because it allowed me to help people who have been wronged by others' negligence. I joined forces with Ken Jaray and we formed the Law Firm of Jaray & Webster, LLC in 2008. Since that time I've had the pleasure of using my expertise to help injured folks navigate the legal process and receive compensation for their injuries. I've been elected to the positions of Treasurer and Bar President of the El Paso County Bar Association where my goal was to help the organization grow and become more of a fixture in our local community. On the side I'm also lucky enough to be the daddy of two little girls who keep me busy in my "off" hours.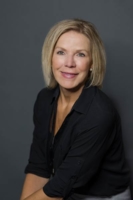 Cindy Marra
Paralegal – Personal Injury & Workers' Compensation
---
Cindy joined the Firm in 1999. She has numerous years of experience in the legal field and heads up the Personal Injury & Workers' Compensation divisions of the firm. Cindy plays a pivotal role in overseeing the day-to-day running of the Civil department and ensuring that deadlines are met and the firm is operating at maximum efficiency. Cindy became a Certified Legal Assistant/Paralegal in 1990. She is knowledgeable, detailed, highly organized, and self-motivated. She is the primary point of contact for clients who have questions regarding a personal injury or workers' compensation claim.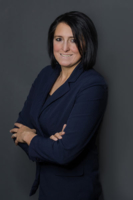 Jessica Virkler
Paralegal – Family Law
---
Born and raised in Bamberg, Germany, Jessica Virkler came to the U.S. in May of 2000. Having to start a new career in this country, she found her passion in the legal field and obtained her Associates Degree in 2004. She entered the area of family law and realized right away she found her field of choice, and since then she has built experience and great working relationships in this community. She went back to college to obtain her Bachelor's Degree in paralegal studies and graduated Summa Cum Laude in 2012. She has worked as a volunteer and intern with CASA (court appointed special advocates) of the Pikes Peak Region and TESSA. For the last five years, Jessica has also worked as a German translator, interpreter and teacher with the Foreign Language Center. She joined the firm in June of 2013 where she works closely with her attorney, Emma Webster. She is the point of contact for family law questions and needs.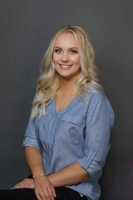 Lexi Marra
Office Administrator
---
Lexi joined the Firm in 2014 and is the office administrator providing support for our work in the Personal Injury, Workers' Compensation and Family Law divisions of the firm. Lexi graduated from the University of Colorado in 2015 with a bachelor's degree in communication which she utilizes to assist in firm management and marketing.